I guess talking about terroir wine we can not miss out mentioning Leonardo Erazo, a rare talent.
The diversity of experience and knowledge he possesses on all subjects surrounding wine is impressive. Los Vinateros bravos is a project that he started to make sure farmers were treated fairly, and old vineyards would continue to survive.
After graduating from the University of Chile with a degree in Agronomy and Enology, he traveled the world for a decade working for various estates doing research in soil science, geology and biodynamics. But he still speaks with as much humility and authority as only few, and on such a broad array of subjects that pertain to winemaking and viticulture.
Leo's minimalistic style of winemaking and growing requires exceptional discretion on his part, combining some modern techniques with established traditions. He believes that the best dry-farmed ancient vineyards found in the Itata Valley require as little stylising as possible to showcase the deep expression of their terroirs. While employing biodynamic principals, he uses the advice of the experienced local farmers who have been naturally farming this region for centuries. In the cellar he utilizes native yeast ferments, with no other additions.
Indeed, he's making "natural wines," but without the natural wine baggage. Refreshingly transparent and elegant, his terroir-focused wines are some of the truest tastes of Chilean wine I've ever experienced.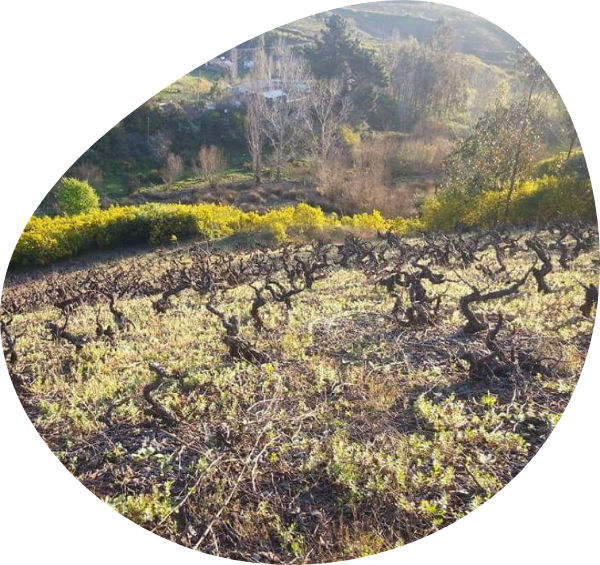 This wine embodies Itata's Pipeño tradition, which is to say that it's a farm wine meant to be consumed young & fresh. It is a field blend of mostly Moscatel from dry-farmed, own-rooted, ancient vineyards.
Unfiltered because it's made for drinking right after harvest, they are appropriately put in litre bottles to quench thirsty palates, while still having enough to share.