Céline and Laurent Tripoz are an admirably non-flashy vigneron couple who have been quietly churning out amazingly pure Burgundy for almost three decades. They don't seem to get the international hype that their wines merit – and nor do they seek it, judging from their humble labelling – but the Tripoz's low-to-no-sulphur Macon wines might be the best we've ever tasted at this price point.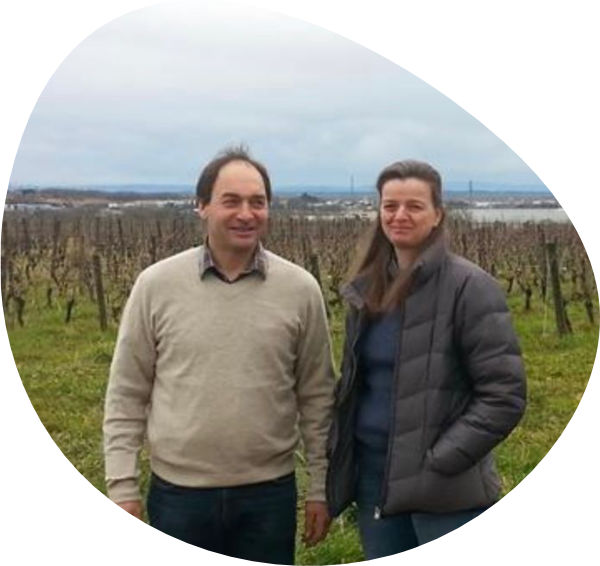 Domaine Tripoz was born in 1987, in the tiny Macon village of Loché. Céline and Laurent both originate in Loché and have known each other since childhood. Although they grew up between the vineyards, their families didn't own any, so they had to build their estate from scratch. First with the aim of merely growing grapes for negociants, but since 1990 with the ambition to make delicious wines themselves.
After the first few years the Tripoz's made the move towards organic farming, followed by a rigorous switch to biodynamics in 2001. Today they run a 11 hectare estate of hand-worked vineyard, in and just outside of Loché. A good portion of these clay-limestone soil parcels have been planted by Céline and Laurent themselves, meaning these are vines that have never been treated with synthetics whatsoever.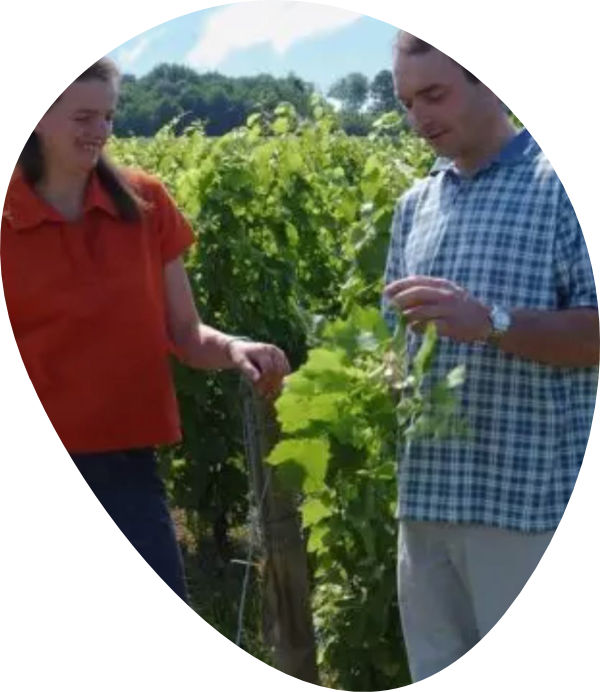 In the cellar Laurent makes sure the terroir and quality of their carefully grown grapes is allowed to express itself naturally, without chaptalisation, new oak or other make-up. Vinifications (without additives) are mostly done in stainless steel tank, although the Bourgogne Rouge ages in old barrels and the Bourgogne Blanc and Pouilly-Loché are completely vinified and aged on oak.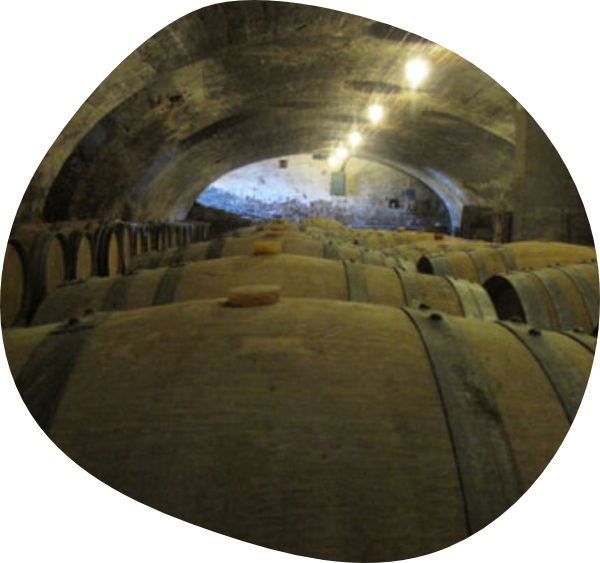 All the Tripoz vineyards (11 hectares) are in or just outside of Loché in the Maconnais, where the cellar is located. With vines on eastern exposures rooted in deep clay loaded with limestone, the Céline and Laurent believe that the only way to express a sense of terroir is to work in the most natural manner. Having been completely free of herbicides and chemicals since 2001 they have been certified organic and biodynamic since 2006.
Harvests are manual, followed by gentle pressing and settling of the juice and the wine is always fermented with native yeasts for a long period in stainless vats with subsequent lees-ageing and a natural malolactic conversion. Gentle filtration, no fining and a very small quantity of sulphur is added before bottling. The Macon-Loché, Cuvée du Clocher (referencing the bell tower just opposite where they live) is a beautifully fluid, natural-tasting wine. Unimpeded by oak it still retains the textural element of lees-ageing with notes of lemon, white pepper, quinine and ginger.
The Crémant de Bourgogne is 100% Chardonnay from various plots around the property on silty clay-limestone soils.  Laurent and Céline decided early on that they had to invest to make everything at the property instead of sending their juice to a "champagnisateur."  After a few years of doing two versions, one with dosage and one without, they decided to make only one cuvee without any additions, dosage or otherwise, which has become one of the most successful sparkling wines of the region. The first natural ferment is done in tank (with full malo), the second was done using a Demeter-approved biodynamic yeast (from Champagne Fleury). No filtration (other than disgorgement), no fining, no sulphur added. Super-crunchy with delightful nervous energy.