Ángel Rodríguez Vidal is known in Rueda as the godfather of Verdejo and is credited with preserving and reviving Rueda's indigenous Verdejo grape. In the early 1970s, there arose a push to rip out Verdejo completely. Martinsancho, a vineyard of ancient Verdejo vines that had been in Ángel's family since 1784 and he refused to uproot them.
Rodríguez went further and regrafted his other vineyards from the Martinsancho cuttings. As a result of his efforts, he is credited with having saved Verdejo.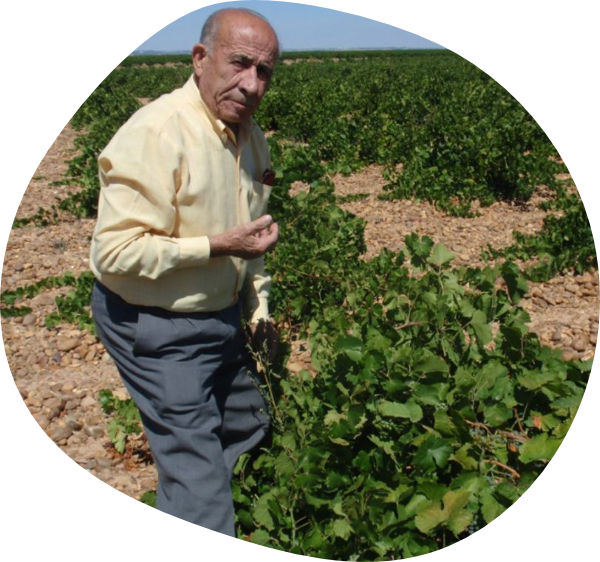 The vineyards are planted with bush vines with a minimum age of 40 years old, grown without irrigation giving much lower yields (just a few bunches per vine) of intensely flavoured grapes which are hand harvested.
This is one of Spain's true artisanal gems. There is only a single wine produced here; less than 2,000 cases of a Verdejo (100%) that takes its name from a 17th century vineyard or majuelo called Martínsancho.
The Martínsancho vineyard is something to behold; all old bush grown vines rooted in ancient alluvial gravels some 30 metres deep. It is managed organically, unirrigated and cropped at very low levels. Along with South Tyrol, Rueda is Europe's highest vineyard.
Available at Natural Growth wine
Martinsancho Rodiquez Verdejo