It is the result of the union of two great families of winegrowers: the Manns, winegrowers since the beginning of the 17th century and the Barthelmé, the current owners, winegrowers since 1654.
The estate is the heart of Alsace in Wettolsheim ideally located in a region with an ancient wine-growing tradition. 
It is thanks to the union of two Alsatian winegrower families, the Manns and the Barthelmé, that the estate has perpetuated its history for several decades. From then on, women and men from various backgrounds bring the stones that consolidate our domain over the years.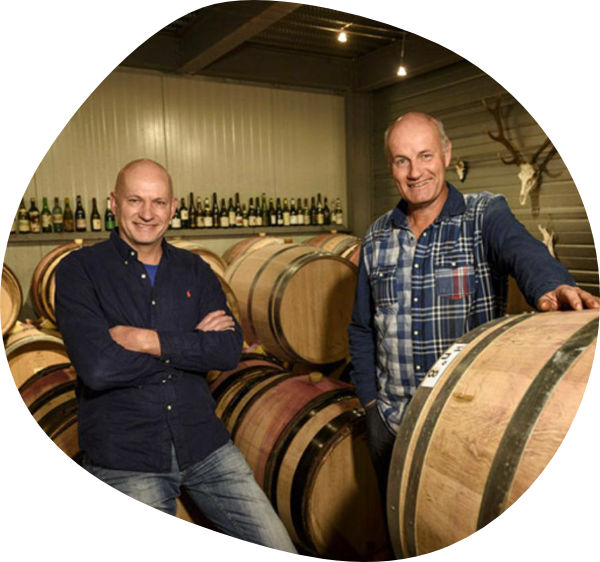 Since 1997 biodynamics sounded obvious to the families, this was the time a lot of work and more investment changed the vines giving the wine its own identity as well as a pure reflection of a terroir. Thanks to these biodynamic preparations, we promote the organic life of the soils and the development of mycorrhizae present on the roots of the vine.
So many factors that make it possible to bring the quintessence of the terroir to the wine. 
In addition, by juggling between plowing and plant cover, we also manage to bring down the roots in depth to capture as much as possible the minerals from the degradation of the bedrock.
Their desire is to produce wines in harmony with the land. It is the memory of the grape, capable of transmitting the latter's taste. The cellar is a sacred place where the magic operates to make the work of a year bear fruit. Currently, the estate covers 23 hectares divided into a hundred small cultivation islands, which we work like a hundred small gardens.
Throughout the vinification, finesse is the watchword. 
Our wines will develop delicately in our winery at the bottom of the village.
Available at Natural Growth Wine:
Albert Mann Gewurtztraminer Tradition